Item
Rating
Remark
Model
SUJOR-12V 100Ah
260*169*213mm
Chemistry
LiFePO4


Nominal capacity
12.0Ah
Standard discharge(0.2C5A)after Standard charge
Nominal voltage
12.8V


Cell type
AC EA01-50Ah-3.2V


Cell configuration
2P4S


Power
1280Wh


Weight
Approx: 11kg


Standard charge current

20A



Max. charge current
50A


Standard discharge current
20A



Max.continuous discharge current
100A


Max. pulse discharge current

200A(<3s)


Shell type

ABS


Terminal
M8


Water dust resistance
IP56


PCM
Yes


Cycle life
more than 2000times

Higher than 80% of the Initial

Capacities of the Cells after

2000cycles

Cut-off charge voltage
14.4±0.2V


Cut-off discharge voltage
10V


Operating Temperature
Charge: 0~+45ºC




Discharge: -20~+60ºC


Storage Temperature
-10~+45ºC≤1 month




-10~+35ºC≤6months




-10~+25ºC≤12months


Storage Humidity
65%RH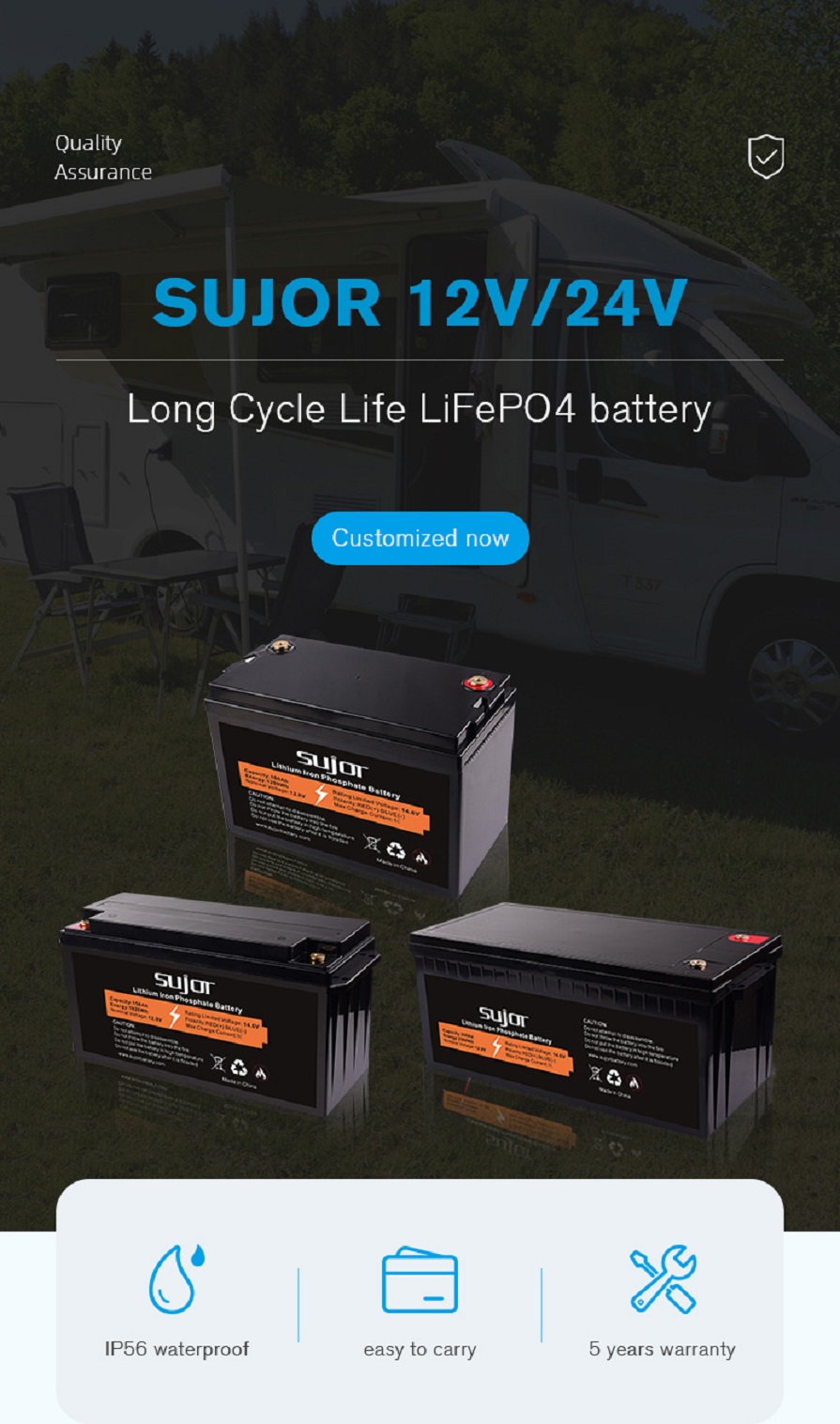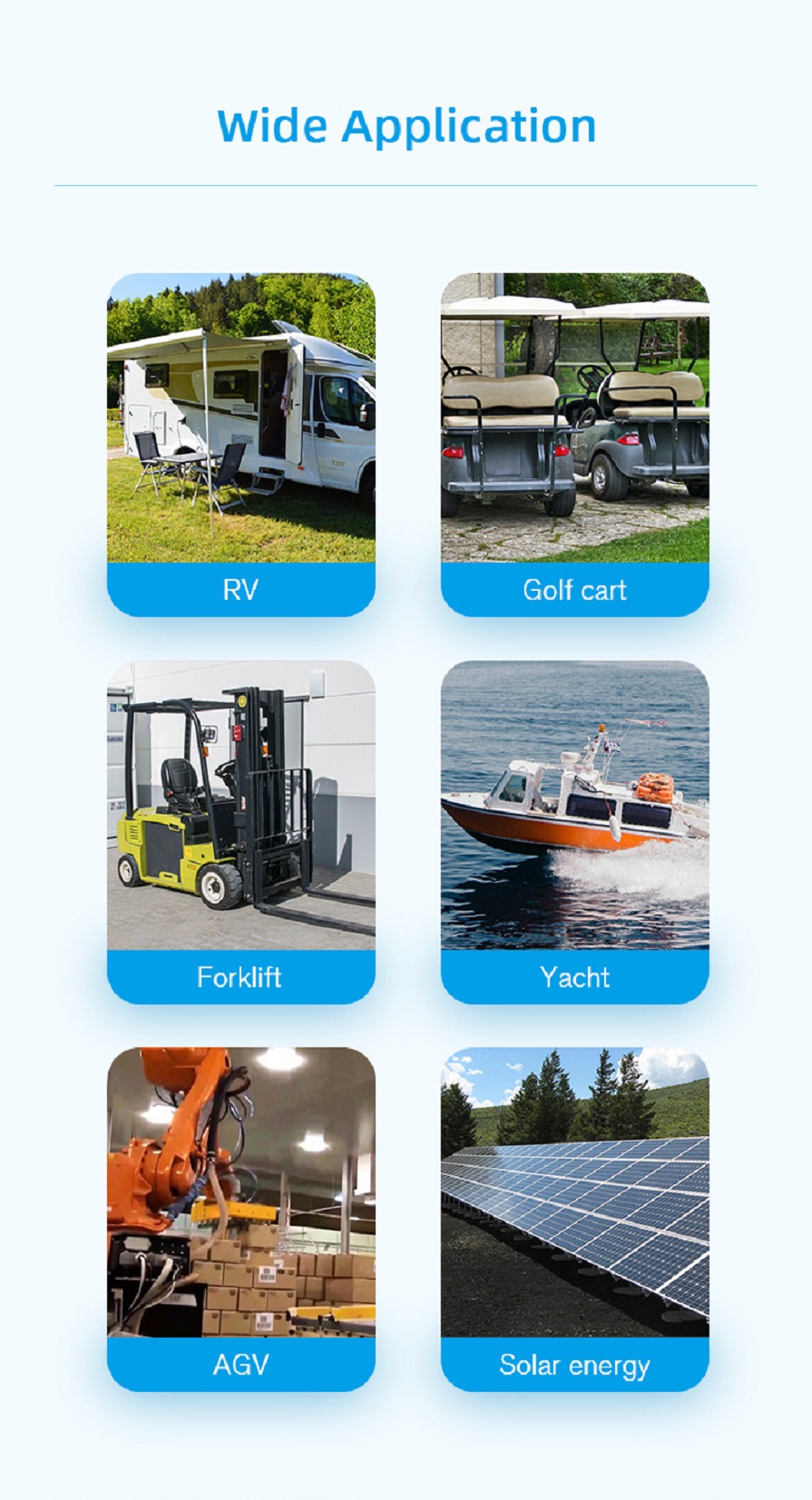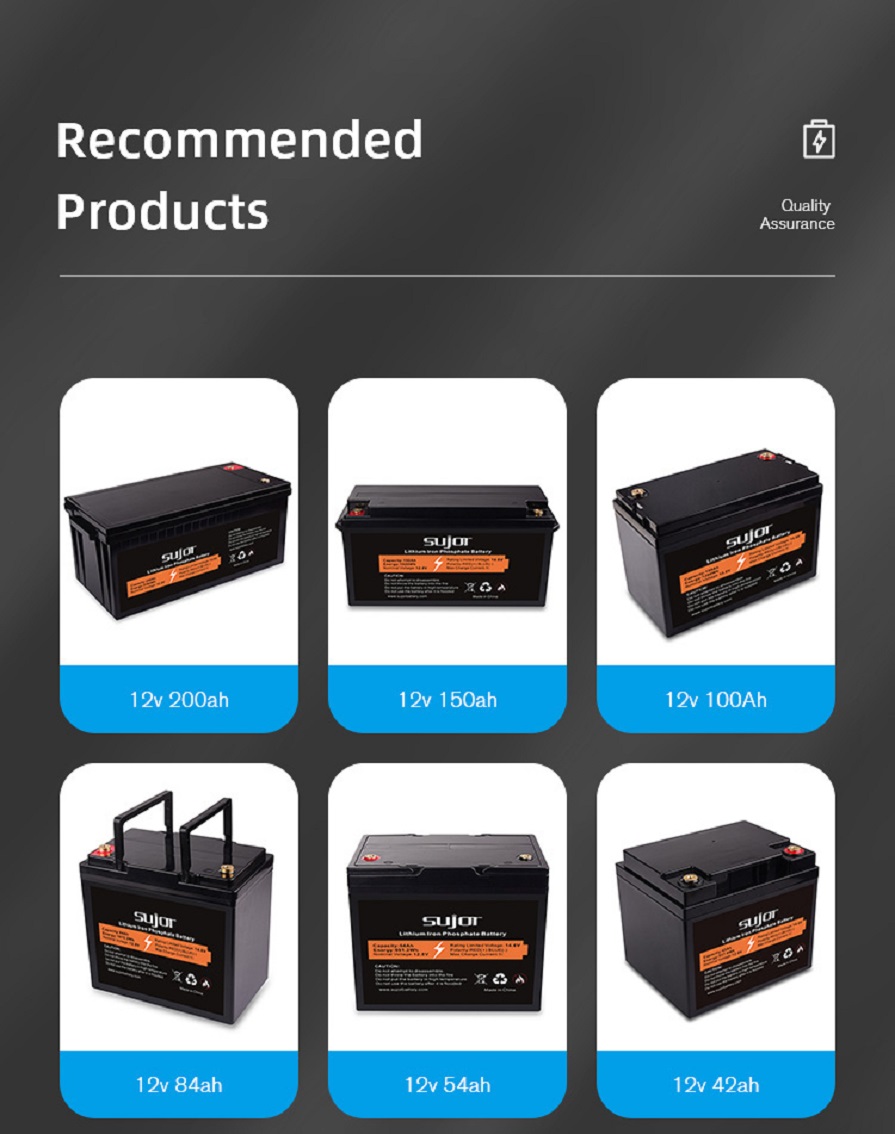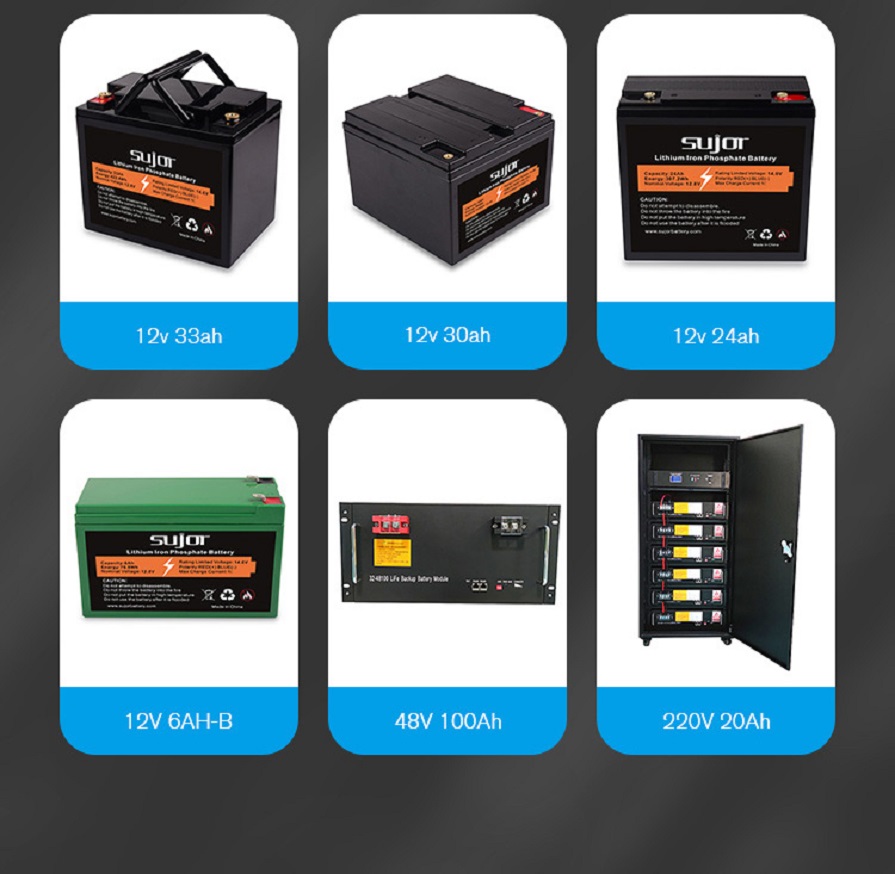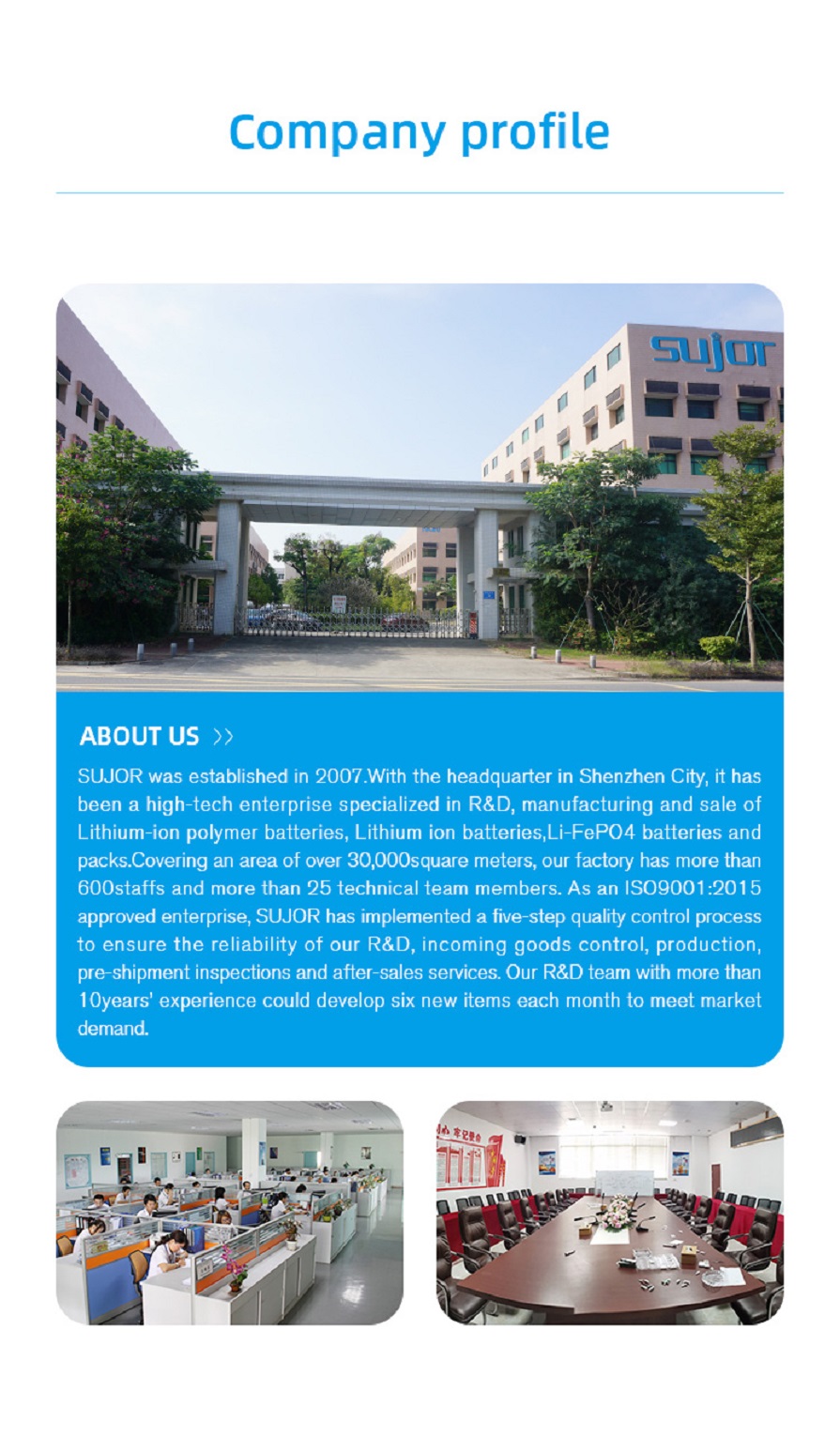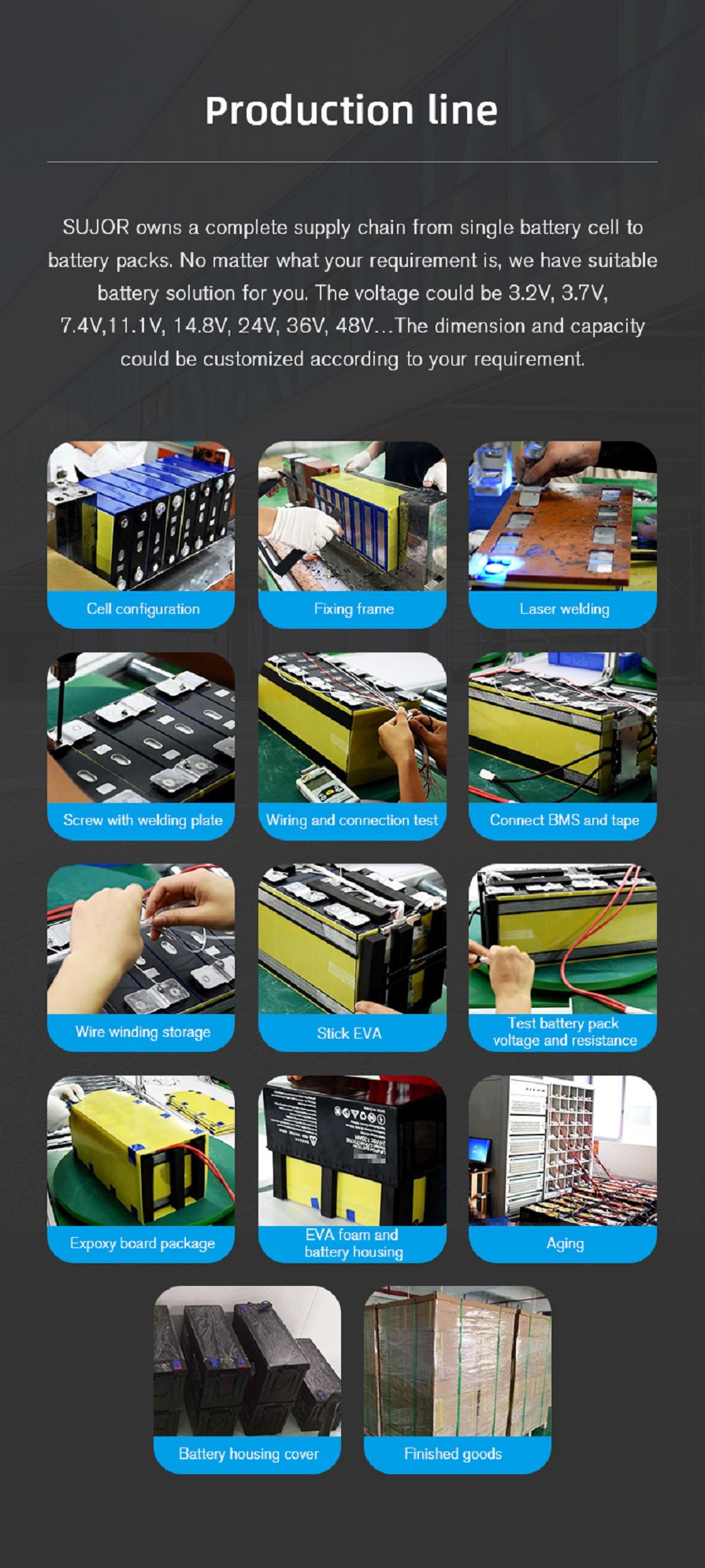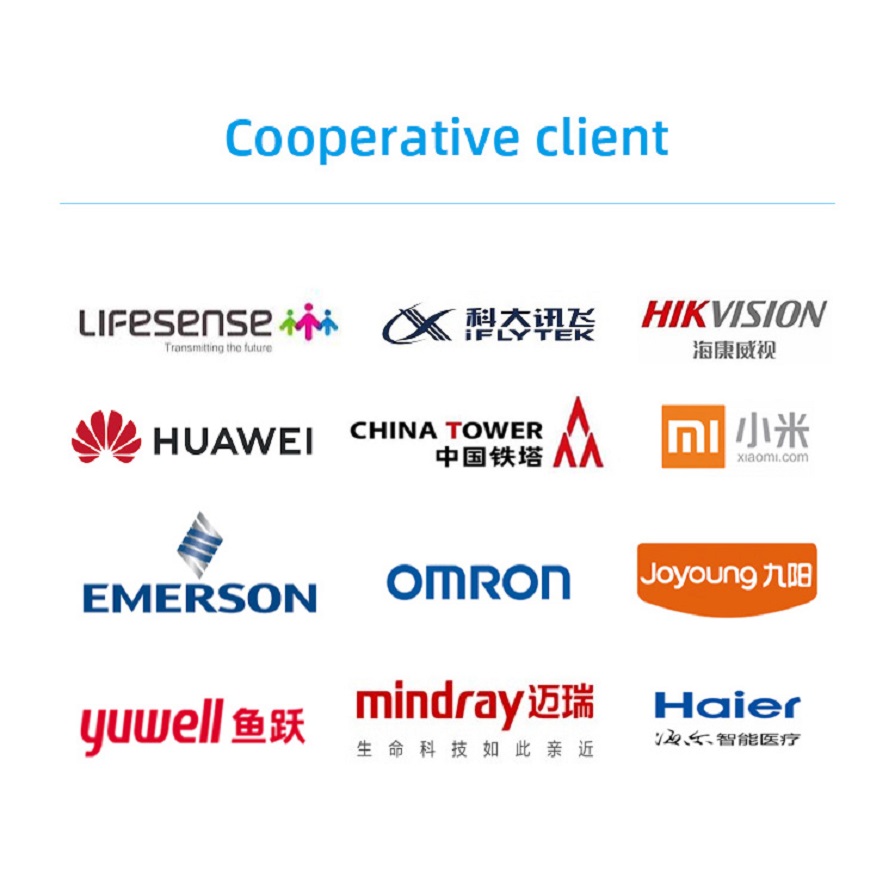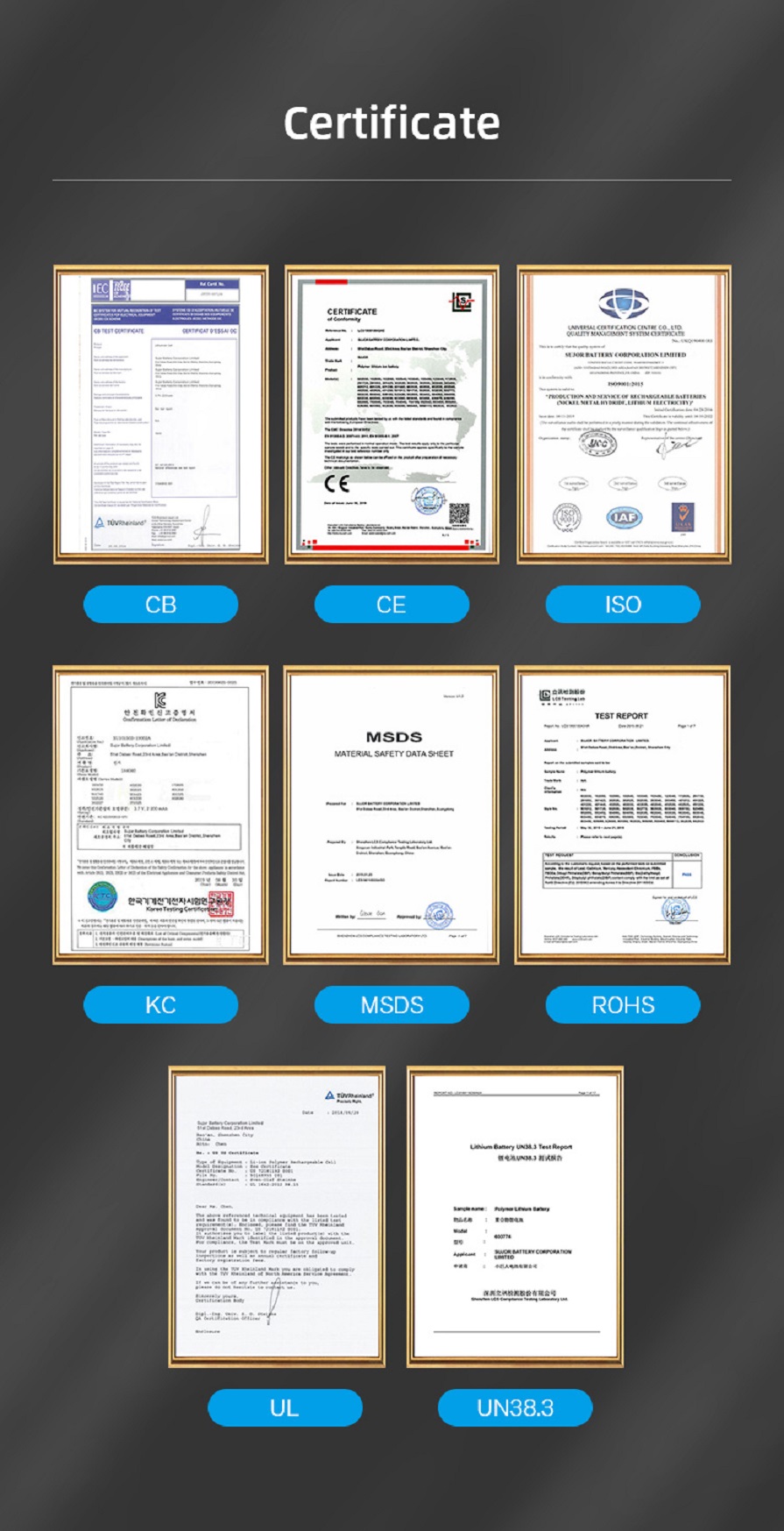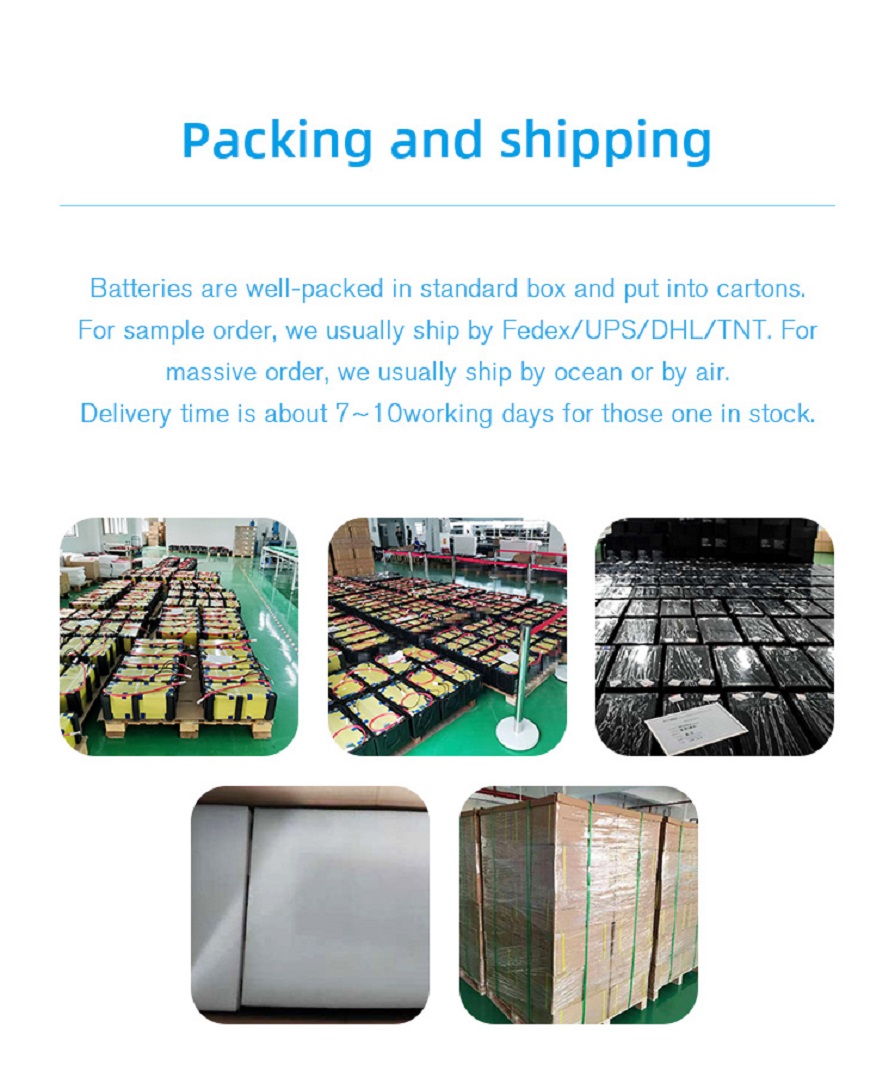 FAQ:
Q1: What voltage and capacity range do you have for the lead acid replacement?
A: There are big range. The popular items include: 12V 6Ah, 12V 12Ah, 12V 18Ah,12V 24Ah, 12V 36Ah,12V 50Ah, 12V 60Ah, 12V 100Ah, 12V 120Ah, 12V 150Ah, 12V 180Ah, 12V 200Ah, 12V 300Ah, 24V 100Ah, 24V 150Ah,ect.
Q2: What are the application for the LiFePO4 battery pack?
A: It could be used for marine, RV, backup power, golf cart, forklift, AGV, solar and others where lead-acid is used.
Q3: What are the advantages for LiFePO4 battery comparing to the lead acid?
A: Comparing to the lead acid battery, LiFePO4 battery has obvious advantages on cycle life, energy density, self-discharge and weight, ect.
Q4: Does the shipping way to our country include tax?
A: There are shipping methods including tax(DDP) in most countries such as USA, Canada, Italy, Germany, France, Denmark, Japan, ect.
Q5: How do I confirm the quality of the product you sent?
A: Whatever quantity you order, we would like to send you OQC report with video and photos.
Q6: What is your warranty?
A:Our battery pack has as long as 2years warranty. We assure cycle life more than 4000times@80%DOD.