Key word: Household storage battery
SHS (Solar Home System) mainly refers to the small photovoltaic power generation system that is installed in office buildings, residences and other buildings to provide power for the residents themselves. During the day, the power generation system charges the battery; at night, the power generation system inverts and discharges the electrical energy stored in the battery to realize the resident Load power supply.
Compare to the traditional 16S17P 32650 battery pack, the newly developed 16S1P battery pack has lighter weight and longer cycle life.
1.Main features:
Voltage: 51.2V
Capacity:100Ah
Dimension:482*441*250mm
Configuration: 16S1P 3.2V100Ah
Internal resistance:≤30mΩ
Weight: 45±3kg
Charging current:≤50A
Continuous discharging current:100A
Charging voltage:57.6V
Discharging cut-off voltage:40V
Cycle time:≥3500 times
Charging temperature:0~45℃
Discharging temperature:-10~55℃
Storage temperature:-20~35 ℃
Shell type: Metal plate(standard 5U case)
Communication protocol: Double Rs485
2. Main advantages:
● Lighter weight as only about 48kg comparing to 69kg for the 16S17P 32650 battery pack.
● Long cycle life as 3500times than the common 1500times.Capacity retention is more than 80% after 3500times.
● Warranty life as long as 5years.
3. Operating principle for the household storage energy: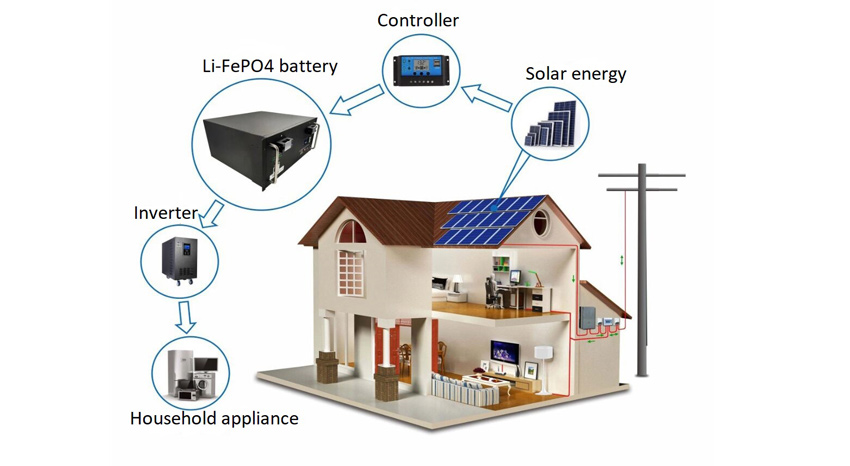 4. Battery structure diagram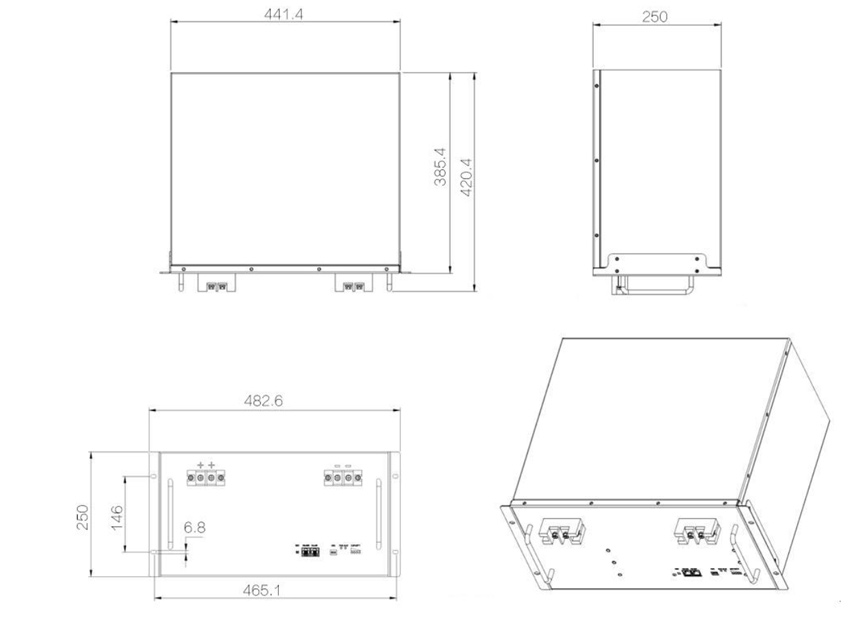 5. Picture of real product