Battery specification: 18650-1S1P-2600mAh-3.7V
Nominal voltage: 3.7V
Nominal capacity: 2600mAh
Cut-off Charging voltage: 4.2V
Charging current: ≤2600mA
Standard discharging current: 2600mA
Instant discharging current: 5200mA
Cut-off discharge voltage: 3.0V
Internal resistance: ≤65mΩ
Charging temperature: 0~45℃
Discharging temperature: -20~60 ℃
Storage temperature: -20℃~35℃
Application field: lighting, flashlight, security products, power tools, power station, power bank, electric bike, electric motorcycle, robots, medical and military devices, ect.
Main advantages:
● Extremely safe and high consistency performance
● Warranty as long as 12months.
● The battery has as long as 500cyle life. The capacity retention is about 70% after 500cycles.
R&D strength: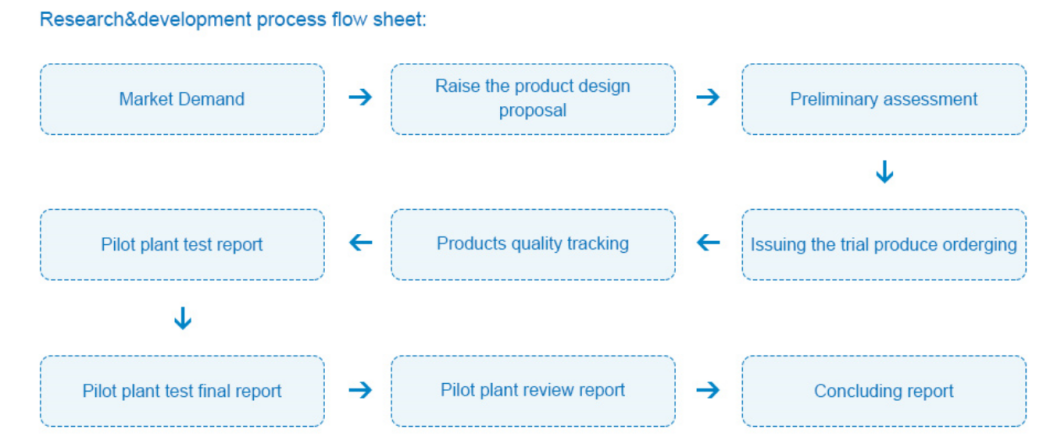 FAQ
Q1: How to prolong battery life?
A: Put the battery in cool, dry, good ventilation place, avoid direct sunshine. For long time storage, the environment temperature should be below 30 centidegree. Do not use the battery or charge it under extremely high or low temperature. Charge battery with correct charger, try to avoid over-charge, use the charger with good monitoring device and best to buy charger and battery kit.If the electrical equipment won't be used for a long time, it is better to take out the battery or switch off it.
Q2: Why Li-ion battery pack has 0 voltage?
A: For safety consideration, our li-ion battery pack has PCB protection which will protect the battery packs from over charging and discharge. When the li-ion battery is over charging or discharged, the PCB will cut off automatically. Then you may find the battery pack is 0 voltage. This doesn't mean the battery pack is dead. You can just use our charger to charge it, everything will back to normal. Please make sure to use SUJOR's recommended chargers. We are not responsible for other brand chargers. However, this is not applied to battery which hadn't been charged for more than three months. You should charge battery every 3 months to keep it fresh if you don't use it.
Q3: What are the possible reasons for the battery service life reduction?
A: Charger or charging circuit is not matching to the battery type. Over charge and over discharge. Battery type is not matching to the appliance.
Q4: How long it requires to fully charge the battery?
A: Two factors should be considered, charging current which is calculated by mA and battery capacity calculated by mAh. If charging current is driving speed, the battery capacity will be the total driving distance, charging time would be: battery capacity/charging current x 120%. Charging time will be always increased by 20-40% for there may be efficiency loss during charging
Q5: How to store the li-ion battery?
A: Better to keep the battery at room temperature and lower at 65% humidity(cool and dry). It will help the battery store longer time.