Key word: 18650 lithium ion battery pack, Portable B supersonic diagnostic set battery, medical custom battery pack, medical equipment battery

The portable B ultrasound machine is convenient for medical personnel to carry out portable indoor and outdoor operations, and providing continuous, efficient and stable mobile power has become the biggest guarantee for the normal operation of such equipment. The solution uses high-performance batteries to make the whole battery have the characteristics of high energy ratio, light weight, small size, high cycle life, high safety and high consistency. Power management scheme, using highly intelligent SBS battery management system to effectively manage battery safety and power.
1.Main features:
Nominal Voltage: 11.1V
Capacity:7500mAh
Dimension:42*71*120mm
Configuration: 3S3P 18650 2500mAh
Internal resistance:≤280mΩ
Weight: 450g
Standard charging current: 1500mA
Fast charging current: 3750mA
Standard discharging current:1500mA
Charging cut-off voltage:12.6V
Discharging cut-off voltage:9.0V
Cycle time:≥500 times
Charging temperature:0~45℃
Discharging temperature:-20~60℃
Storage temperature:-20~35 ℃
2. Main advantages:
● High voltage 11.1V with high energy density
● Long cycle life as 500times.Capacity retention is more than 80% after 500times.
● Warranty life as long as 1year.
● PCM protect the battery pack from over-charge, over-discharge, over-current.
3. Schematic diagram for solution of portable B supersonic diagnostic set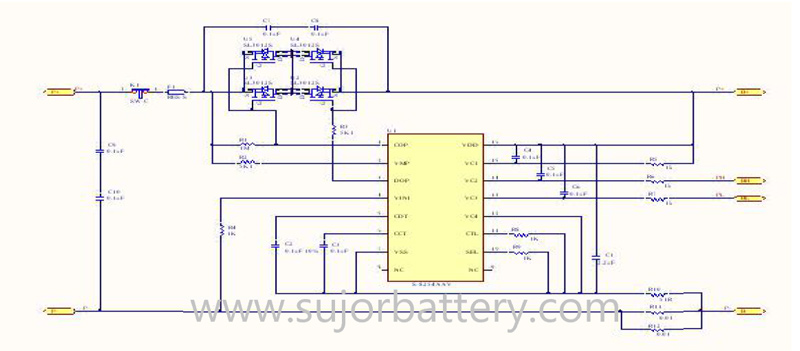 4. Battery structure diagram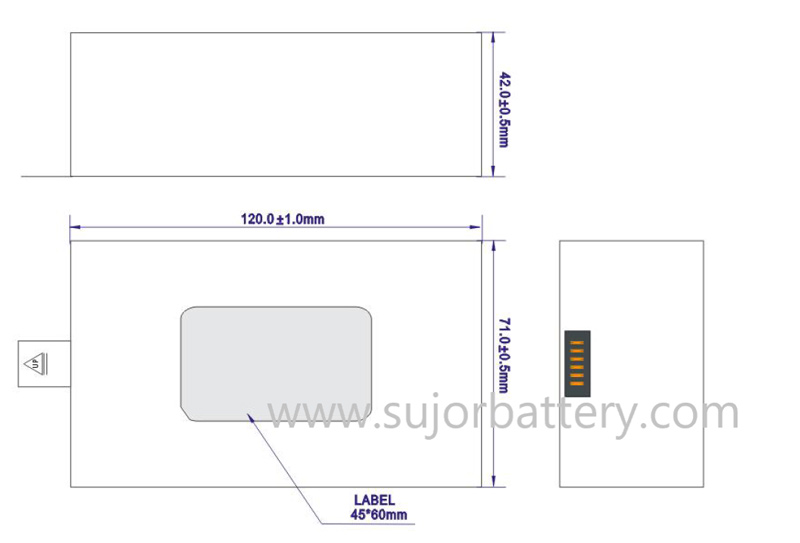 5. Picture of real product