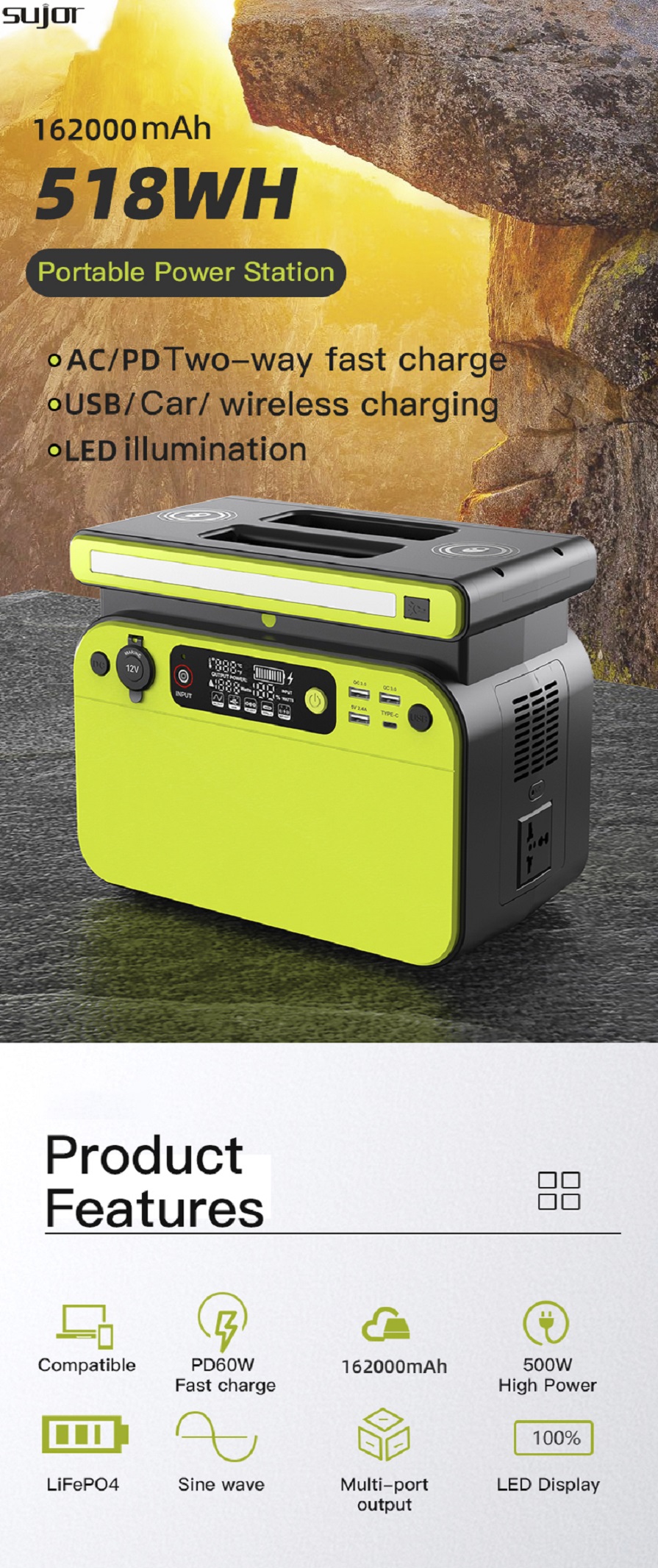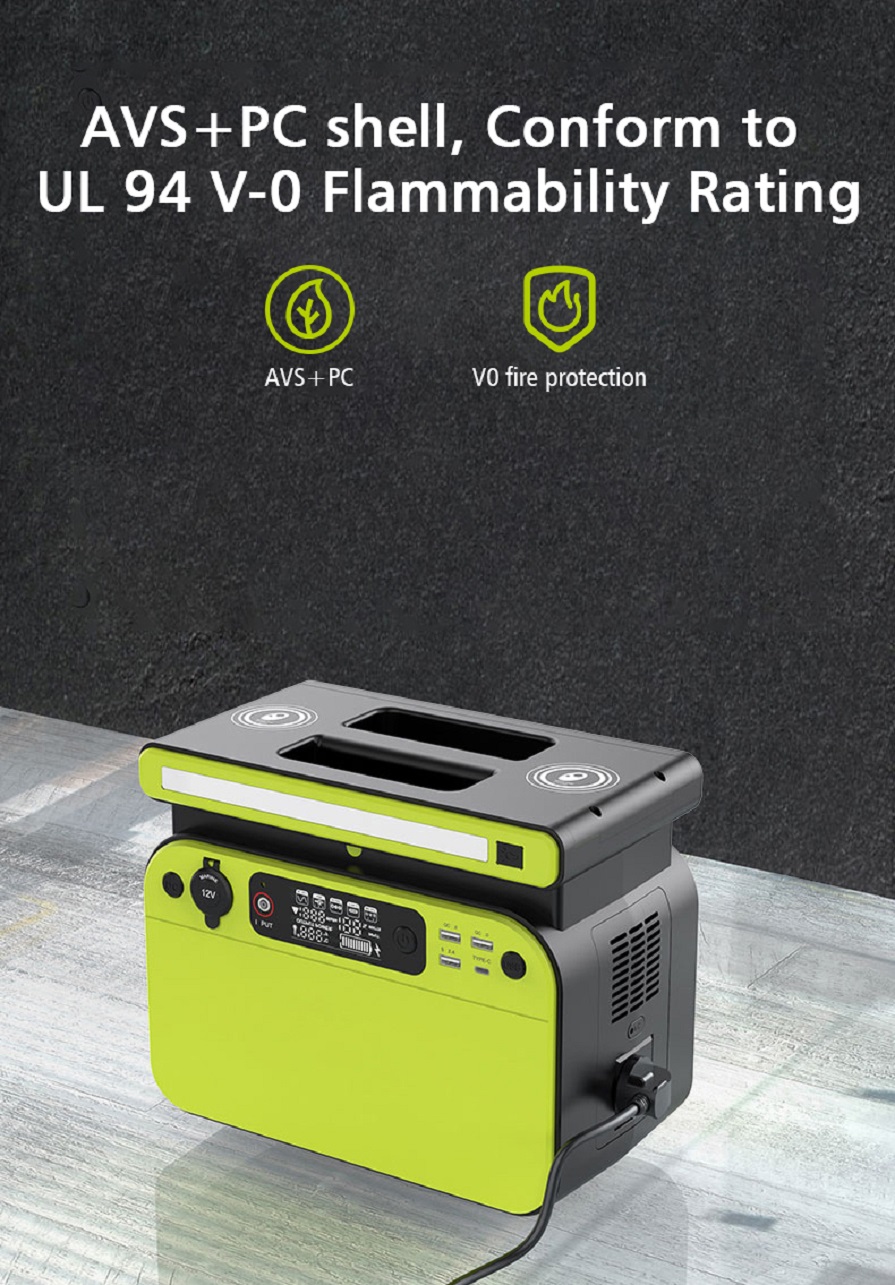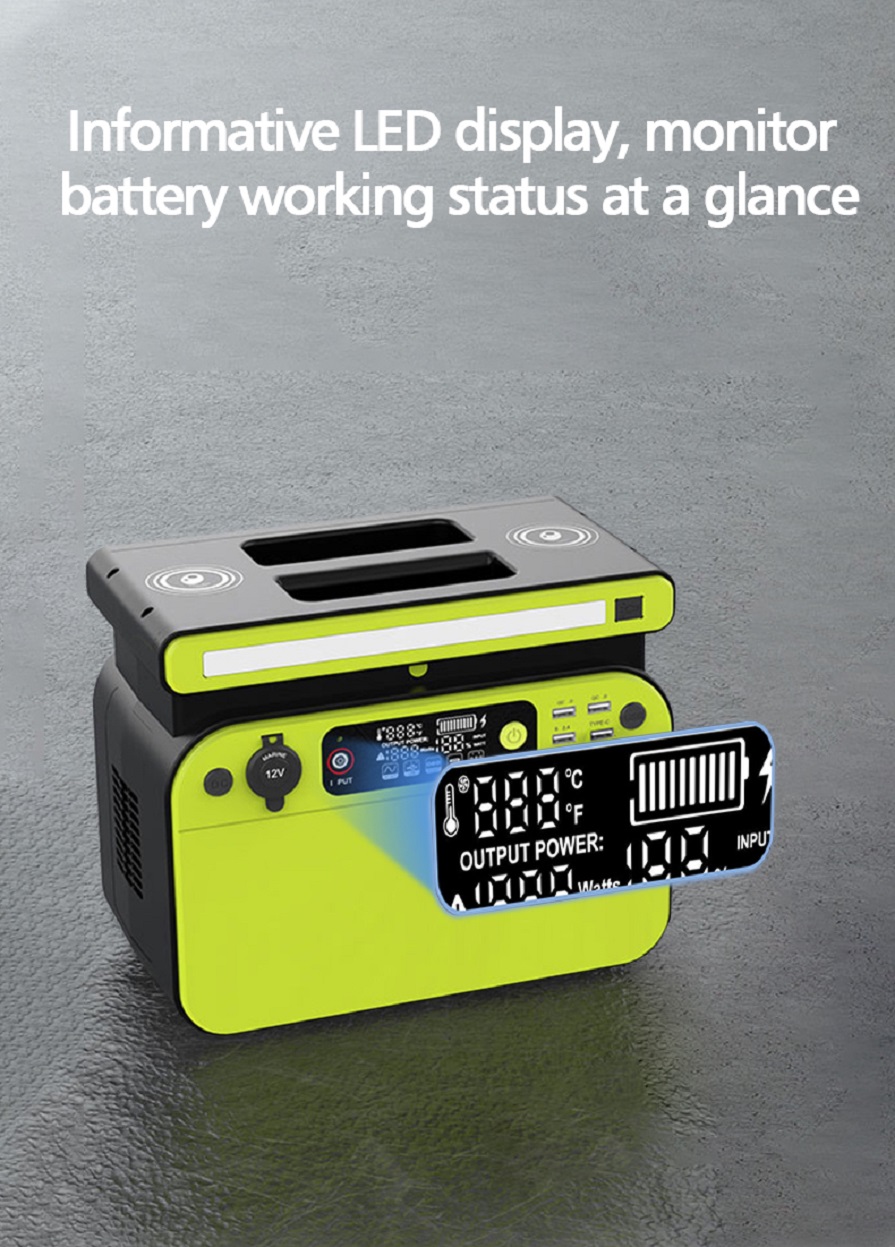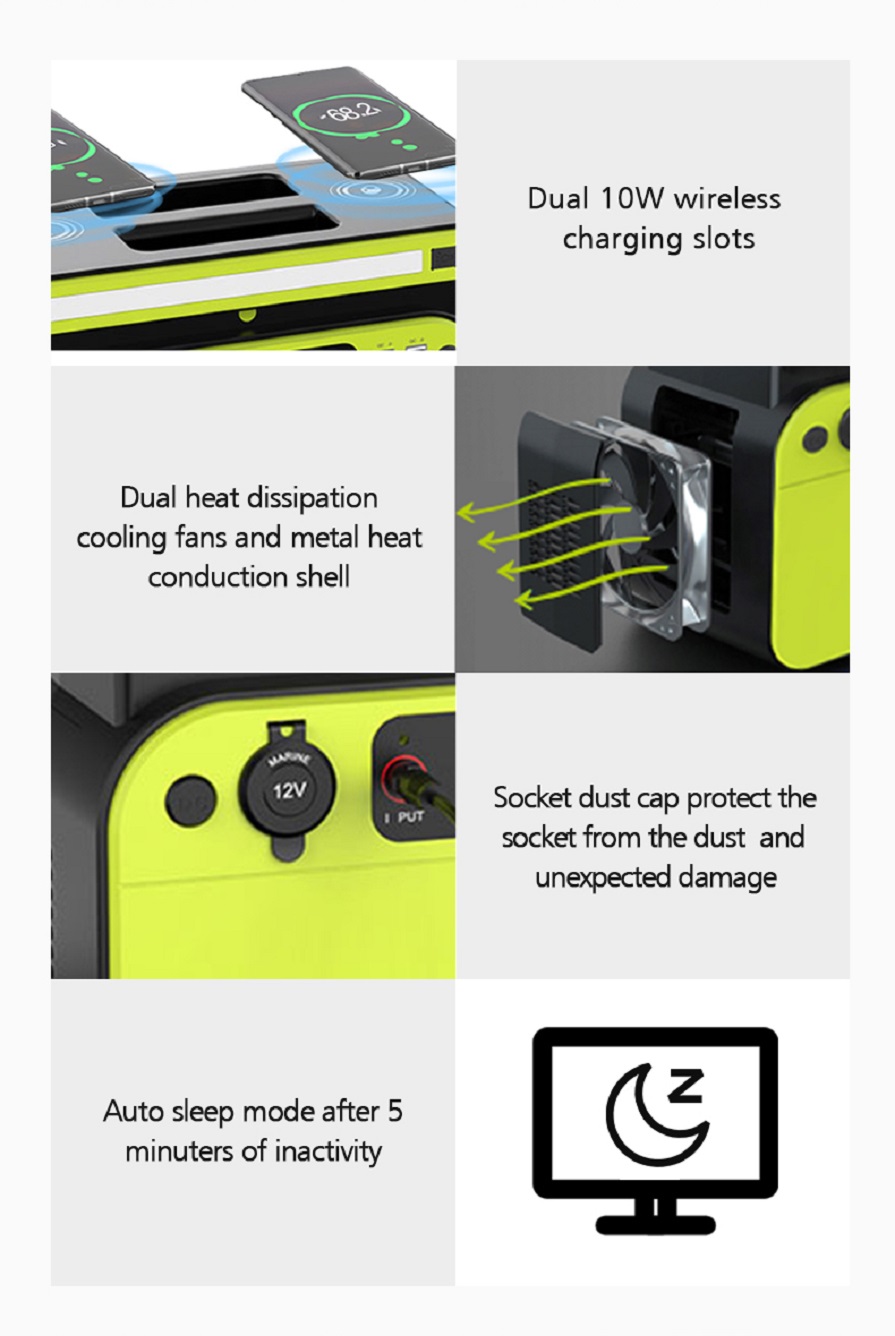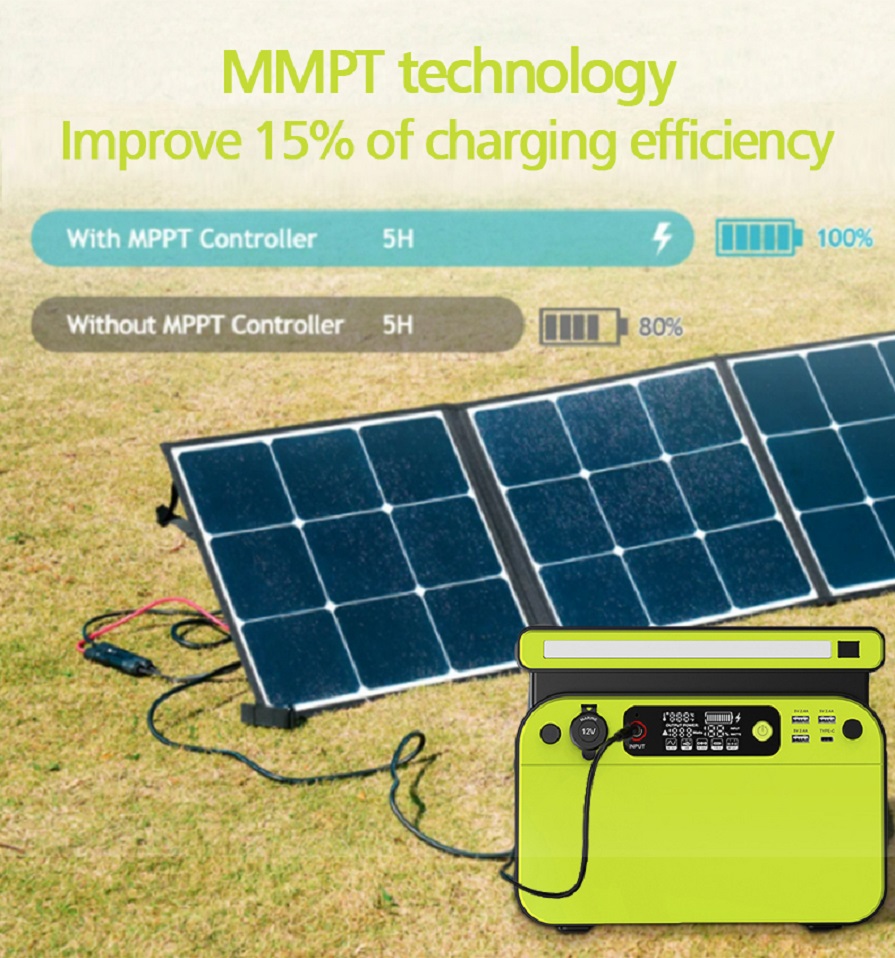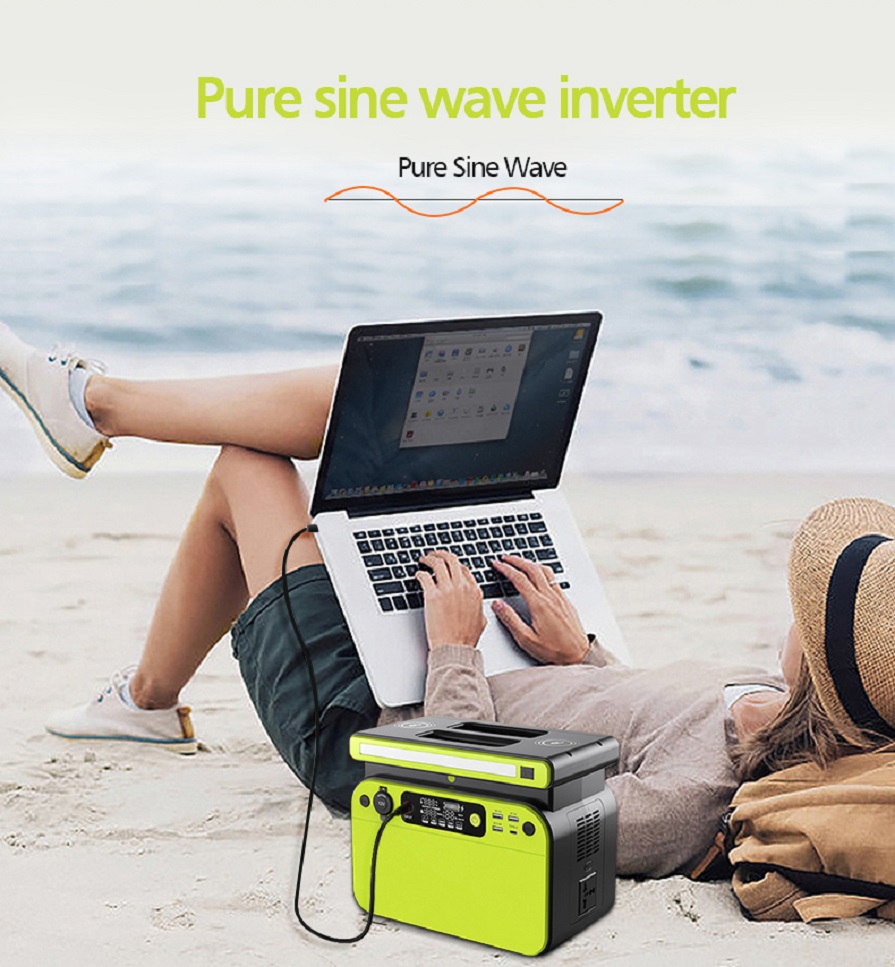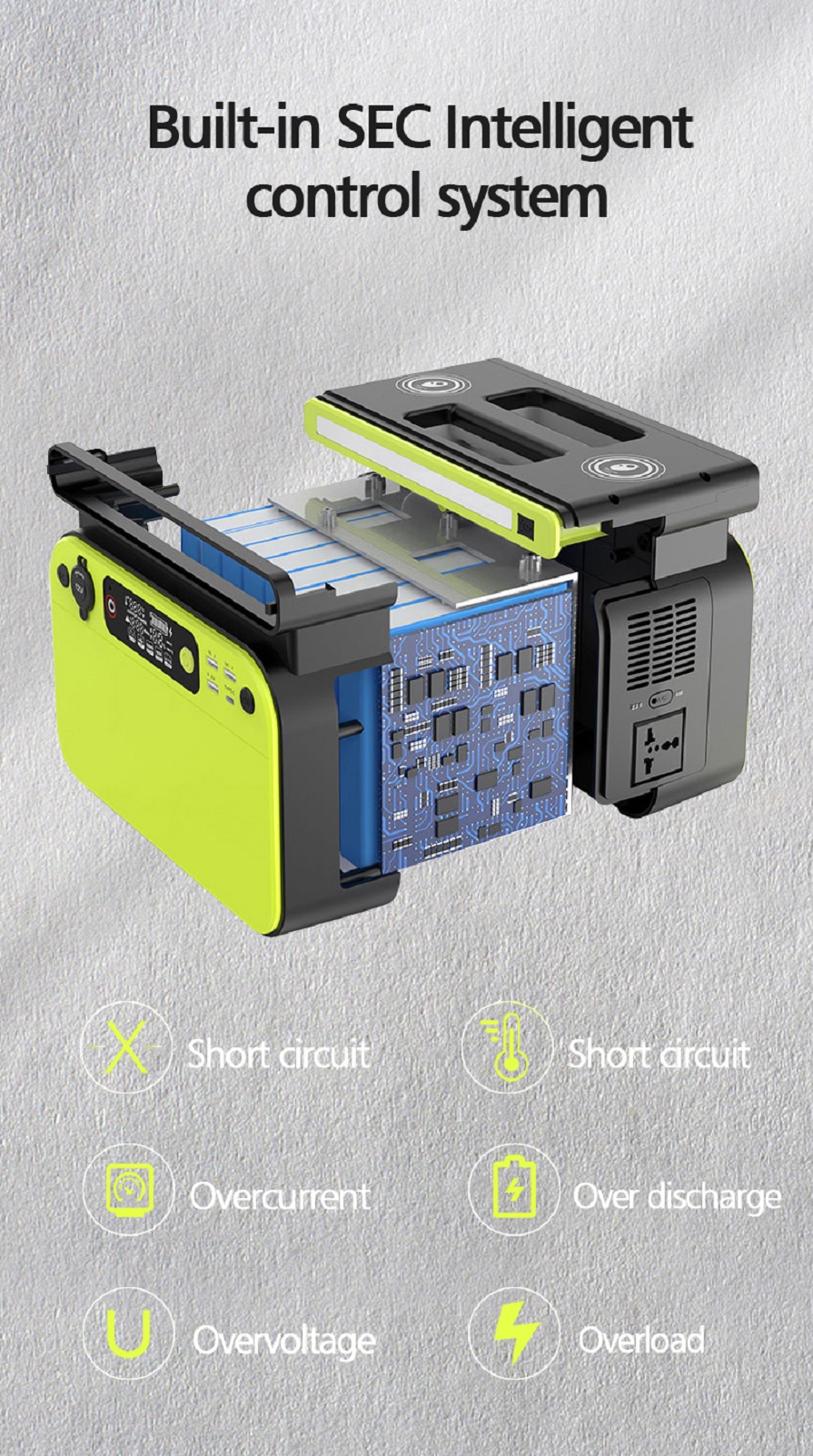 FAQ:
Q: How long can I use my SUJOR portable power station to power my devices?
A: 1. First, you need to check out your device's operating power (measured by watts). If it is less than the output power of SUJOR's AC port, it can be supported.
For example, the SUJOR GT500 can run AC devices at 110V/220V that require less than 500W.
2. Then, you can calculate the charging time with the following formula:
Working time = Explorer's Watt-Hours * 0.85 / operating power of your device.
Example:
Let's assume your device's power consumption is 60W (might be a box fan), and you want to use GT500 to run your device.
500Wh*0.85/60w = Roughly 7 hours of working time
Please note the actual power consumption varies based on many factors.
If you have any more questions, please reach out to us via info@sujorbattery.com. We will get back to you within 24 hours on business days, and we'll be more than happy to help
Q: What is the life expectancy of a SUJOR portable power station?
A: All SUJOR portable power stations contains LiFePO4 batteries.LiFePO4 batteries are typically rated for 2000 complete charge cycles. Most of the portable power station among the market use lithium ion battery which only works for 500 cycles.
After 2000cycles, the capacity retention is 80% of the original capacity.
It is recommended to use and recharge the unit at least every 3months to maximize the lifespan of your power station.
Q: How do I recharge my SUJOR portable power station?
A: 1. Charge by solar panels
2. Charge by wall outlet through the AC charger that comes with the product.
3. Charge by car outlet through the car charging cable that comes with the SUJOR power station.
Q: What is the difference between Modified Sine Wave inverter and Pure Sine Wave inverter?
A: Modified sine wave inverters are very affordable. Using a more basic form of technology than pure sine wave inverters, they produce power that is perfectly adequate for powering simple electronics, like your laptop. Modified inverters are best suited for resistive loads which do not have a startup surge.
Pure sine wave inverters use more sophisticated technology to protect even the most sensitive electronics. As a result, pure sine wave inverters produce power which equals – or is better than – the power in your home. Appliances may not function properly or may be permanently damaged without the pure, smooth power of a pure sine wave inverter. All SUJOR portable power station will be pure sine wave.
Q: What is included in the packing list?
A: The following items are included: power adapter, car charger cable, Cigarette lighter female connector and user manual.