Item
Rating
Remark
Model
SUJOR-LP844353 3000mAh
8.4*43.0*53.0mm
Nominal capacity
3000mAh
Standard discharge(0.2C5A)after Standard charge
Nominal voltage
3.8V


Cut-off charge voltage
4.35V


Cut-off discharge voltage
3.0V


Initial impedance
Max: 40mΩ


Weight
Approx: 54.1g


Standard Charge
0.2C CC(constant current) charge to 4.35V, thenCV(constant voltage 4.35V)till current decline to ≤0.01C
Charge Time: Approx 7.0h
Max. Constant Charging Current
3000mA(1.0C)


Standard Discharge
Discharge at 0.2 C5A to 3.0V


Max. Continuous Discharging Current
3000mA(1.0C)


Operating Temperature
Charge 0~+45ºC


Discharge -20~+60ºC


Storage Temperature
-10~+55ºC≤1 month


-10~+45ºC≤3months


-10~+25ºC≤12months


Storage Humidity
45-75%RH


Application field: Bluetooth headset, Portable speaker,Muti car jump starter , power bank ,Auto cleaner,GPS tracking, Digital ADSL device ,Flashligting , emergency lighting , laptop , solar board, ups power ,smart phone ,wireless microphone, MP3,Walk man, Cordless Phone, Notebook, Video Camera, Digital Camera, Digital Products, Portable DVD,Mobile Communication, Electronic Toys,Game Player, Solar LED light, Emergency lighting , Power tools, E-bike, Medical Equipment,etc.
Main advantages:
● High energy density and high voltage of 3.8V
● Lighter and thinner, size could be flexible according to requirement
● Extremely safe, low self-discharge and has long cycle life
● Pollution-free, green product
● Wide operation temperature: -20ºC~60ºC
SUJOR Factory: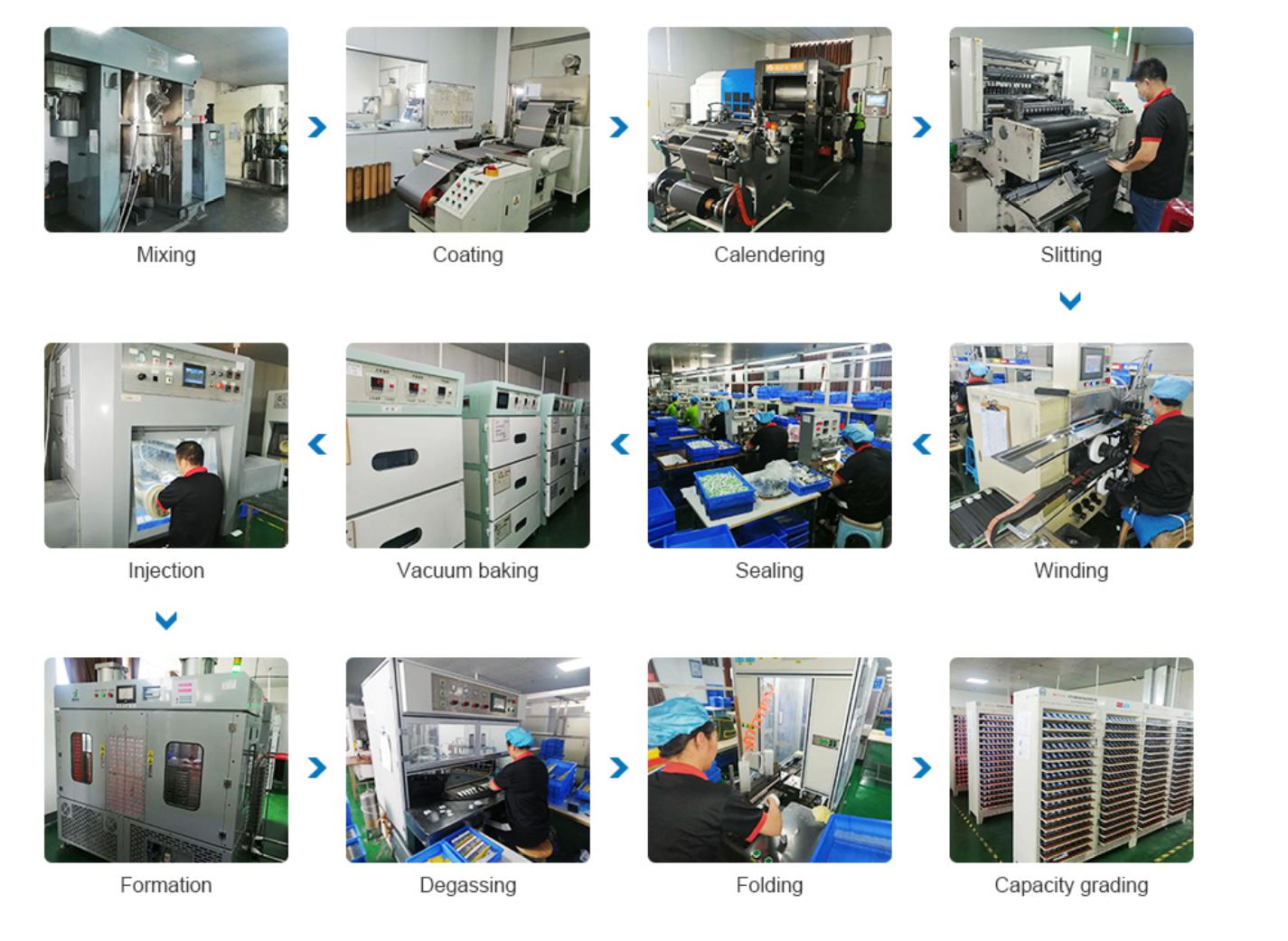 FAQ
Q1: Do you accept customized?
A: Yes, we are professional customized lithium battery provider. Share us voltage vs capacity vs dimension you want.
Q2: How many COTS models do you have?
A:More than 2000COTS cells are available. Customized is also welcomed. Tooling cost would be free of charge once it reaches the target quantity.
Q3: Could you offer free sample to test?
A: In general, we offer it for new customer after they pay the sample fee, and we will refund the sample cost for them when massive order is confirmed..
Q4: How about the shipping?
A: We have some good-cooperated shipping agents. They have much experience in shipping batteries. You can also use your own forwarder.
Q5: How about MOQ?
A: If there is stock, there is no MOQ. For customized or if there is no stock, MOQ would be about 3000, 5000 or 10000pcs.It depends on exact dimension and capacity.