Key word: Speedometer battery, velocimeter battery, velometer battery, tachometer battery, 26650 lithium ion battery pack

A speedometer is an instrument used to measure the speed of a vehicle. Commonly used speedometers are radar speedometer and laser speedometer. Among them, the speed measuring principle of the radar speedometer is the Doppler effect; the speed measuring principle of the laser speedometer is the laser ranging. The speedometer is widely used by traffic policeman.
SUJOR 11.1V 30Ah portable power supply is combined by 3S6P ICR26650 5000mAh lithium ion batteries. It could be also 22.2V 15Ah(6S3P) in the same configuration. They are specially used for speedometers.
1.Main features:
Nominal Voltage: 11.1V
Capacity:30000mAh
Dimension:80*160*222mm
Configuration: 3S6P ICR26650 5000mAh
Internal resistance:≤360mΩ
Weight: 142.8g
Standard charging current: 6000mA
Standard discharging current:6000mA
Charging cut-off voltage:12.6V
Discharging cut-off voltage:9.0V
Cycle time:≥500 times
Charging temperature:0~45℃
Discharging temperature:-20~55℃
Storage temperature:-20~35 ℃
2. Main advantages:
● High voltage 11.1V with high energy density
● Long cycle life as 500times.Capacity retention is more than 80% after 500times.
● Intelligent LCD shows power status.
● Intelligent switch on/off button
● PCM protect the battery pack from over-charge, over-discharge, over-current.
3. PCB details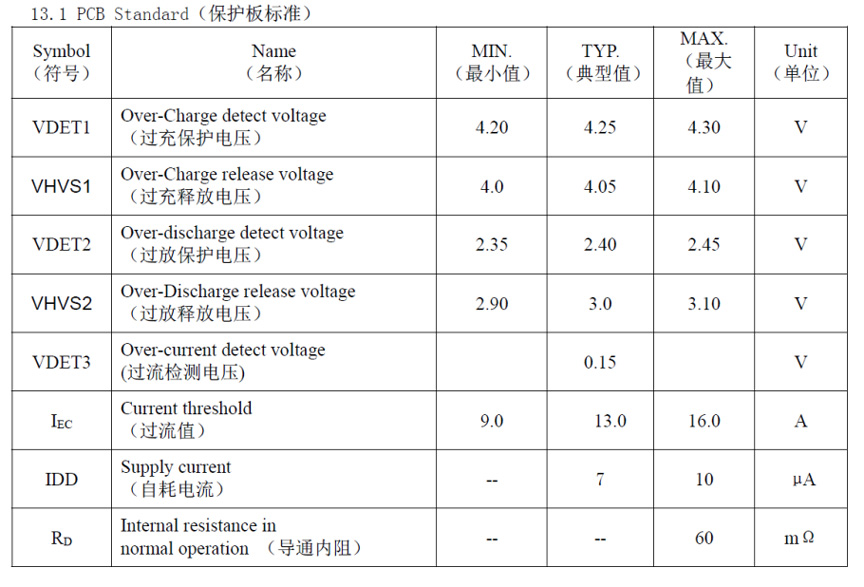 4. Picture of real product